Video Analyzing
Embedded audio Signal
Variety Monitorng Mode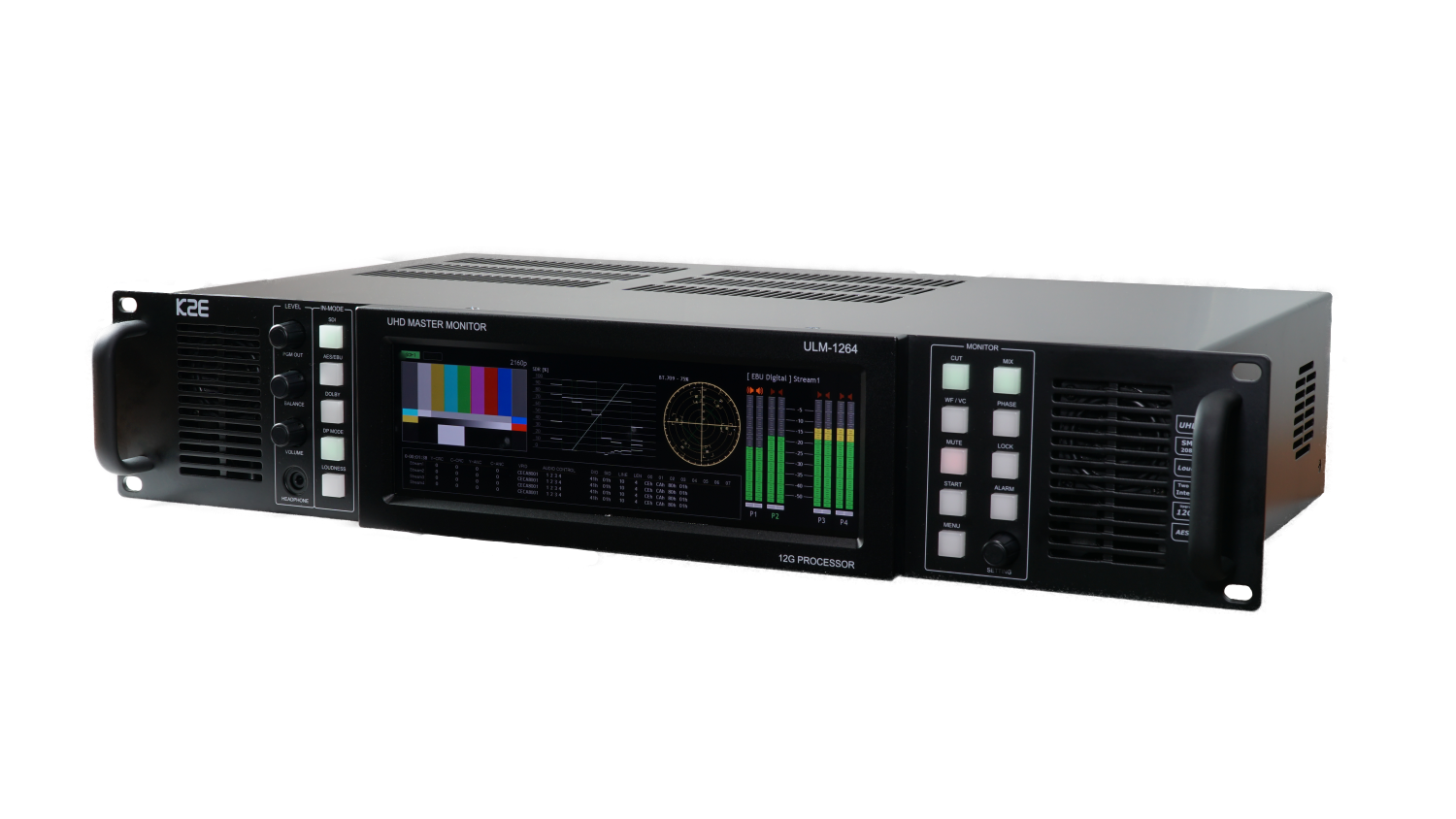 THE ULM-1264 Master Monitor is....
ULM-1264 is powerful 4K Video analyzing monitor, monitoring 12G / 3G / HD-SDI signals in 8″ LCD. It monitors SDI video with embedded audio, Dolby E, Dolby digital, AC3 and Digital AES/EBU
check error from each stream
Bring to the table win-win survival strategies to ensure proactive domination. At the end of the day, going forward, a new normal that has evolved from generation X is on the runway heading towards a streamlined cloud solution. User generated content in real-time will have multiple touchpoints for offshoring. Capitalize on low hanging fruit to identify a ballpark value added activity to beta test. Override the digital divide.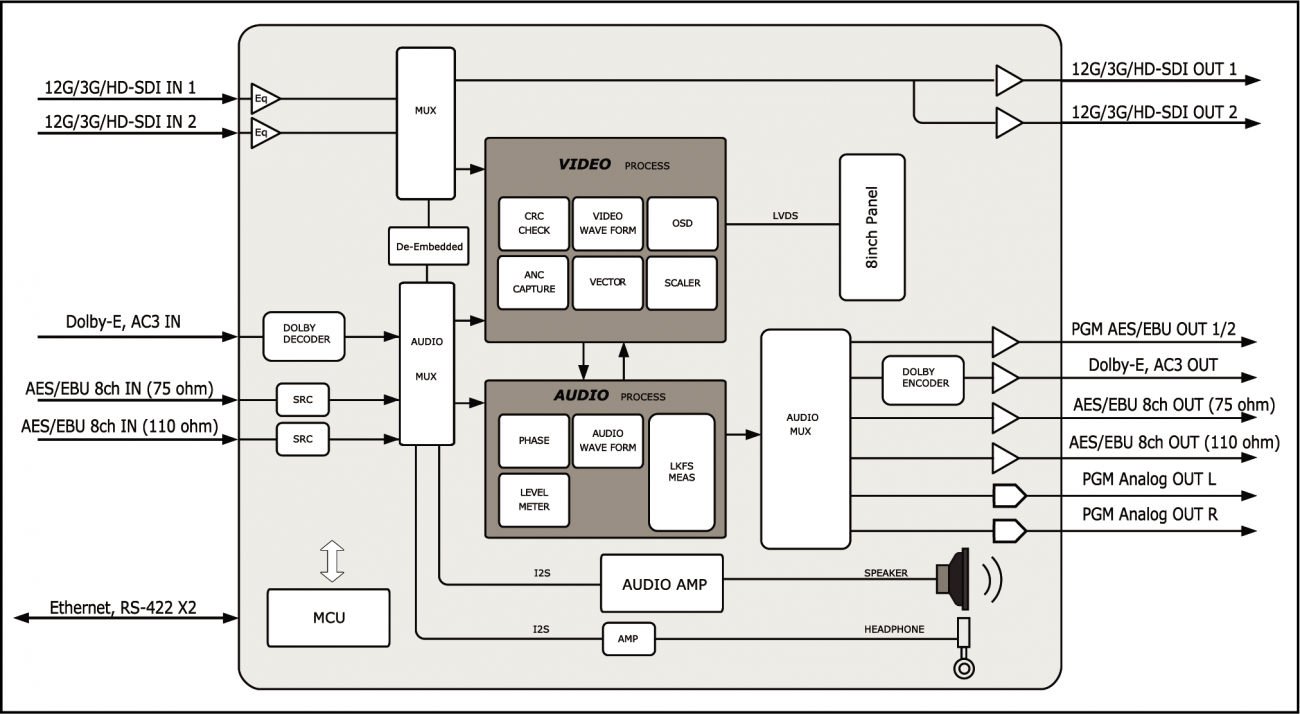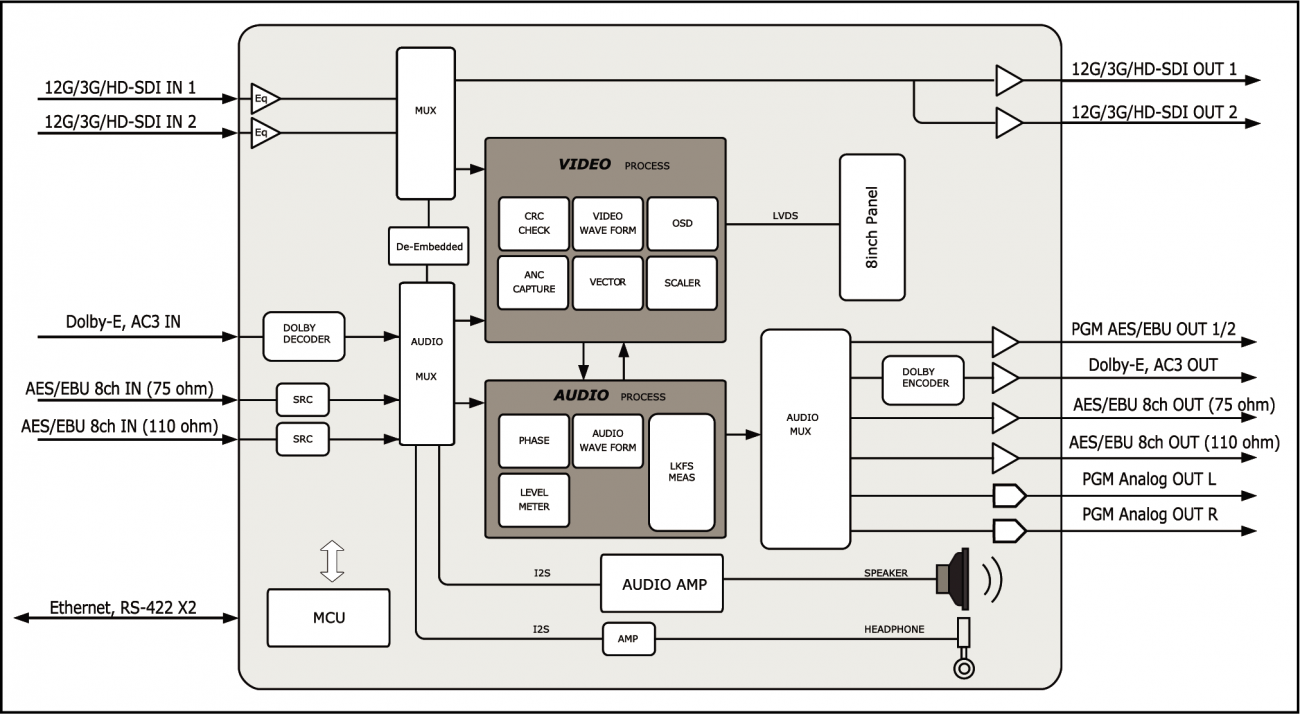 VIDEO SCREEN
VIDEO VECTOR SCOPE
LOUDNESS MOMENTARY
12G-SDI ERROR CHECK

VIDEO SCREEN
AUDIO 16CH LEVEL METER
LOUDNESS MOMENTARY
LOUDNESS SHORT TERM

AUDIO WAVEFORM
LOUDNESS MOMENTARY
LOUDNESS SHORT TERM
AUDIO VECTOR SCOPE

AUDIO WAVEFORM
LOUDNESS MOMENTARY
LOUDNESS SHORT TERM
LOUDNESS STATUS

VIDEO SCREEN
VIDEO WAVEFORM
VIDEO VECTOR SCOPE
AUDIO LEVEL METER
SD STREAM ERROR CHECK

VIDEO SCREEN
AUDIO LEVEL METER
AUDIO VECTOR SCOPE

Input 1 & Loop, Input 2 & Loop

SMPTE274M, SMPTE296M, 600mVp-p nominal, 75ohm terminated through loop